Our sessions
We offer an exciting programme of interactive curriculum linked workshops, which are inspired by our collections and historic buildings.
Sessions at Clifton Park Museum
Roman Lives KS2
In this interactive session pupils will take on the role of archaeologists, handling real objects found at the Roman fort of Templeborough (now the site of Magna). They will build a picture of life in and around the fort as they meet a character from the time. Cintusmus was a Roman soldier who will role-play the construction of the fort with pupils, sharing with them the armour and weaponry used by his cohort. Verecud was a British female business owner, who will share with pupils the goods she traded with the inhabitants of the fort. Pupils will also explore the remains of the Roman granary from Templeborough, which are now located in Clifton Park.
Cross curricular links: History, English, Speaking and Listening, Science, Art and Design
Times: Full day
Please note: The session character is decided by Rotherham Heritage Learning based on staff availability.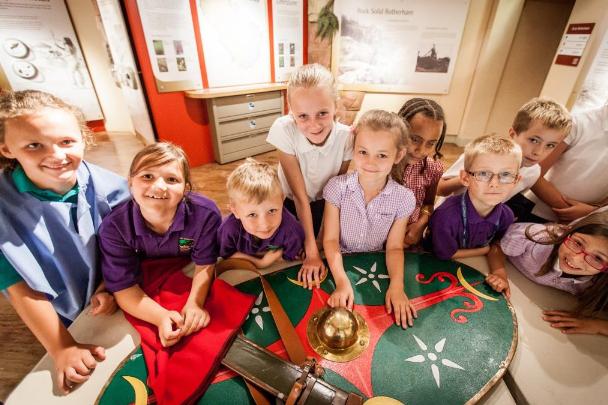 The Stone Age - KS2
The Stone Age will be brought to life for your pupils as they meet a Stone Age elder and discover what life was like in pre-historic times. Covering the Palaeolithic, Mesolithic and Neolithic periods, pupils will learn how to make fire using a flint and steel, try out their skills with a bow and arrow, build a Neolithic settlement with found objects and explore real Stone Age tools.
Cross curricular links: History, Geography, Science.
Times: Full day
Please note: In cases of poor weather, the session may need to be rearranged by Rotherham Heritage Learning.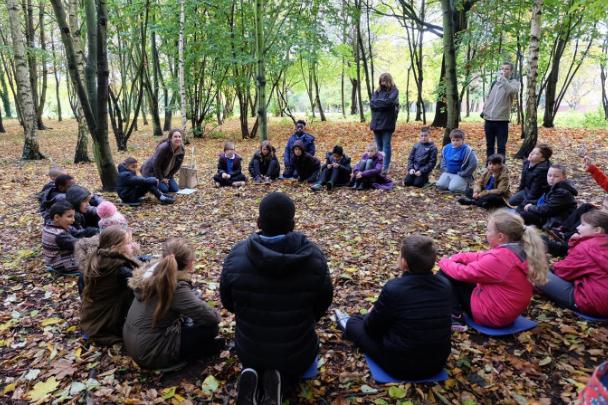 Ancient Egypt: Conservation Lab - KS2
This hands-on session focuses on some of the fascinating funerary and pottery items from our collection, with pupils having the opportunity to be conservators and learn how to care for museum objects made from various materials. We also look at the issue of historic fake objects, why they were made and how to spot them.
Cross curricular links: History, English, Speaking and Listening, Science.
Full day.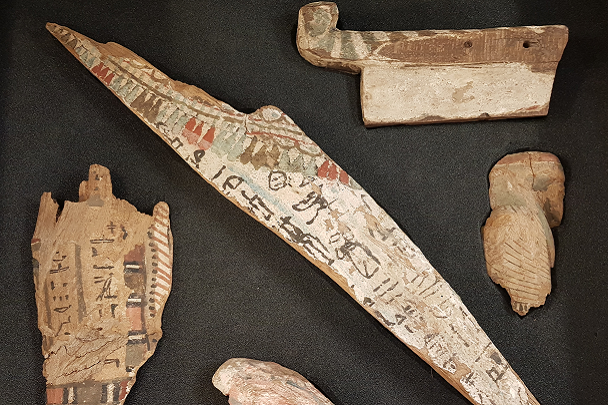 Outreach sessions in school
Looking at Toys – EYFS & KS1
Pupils will explore toys from our collection, identifying, touching and talking about these toys from the past and comparing them to their own toys. They will also discover how various toys work and the materials they are made from. A storytelling session will feature toys similar to the ones the children have handled. Finally, pupils will have the opportunity to make and keep their very own toy finger puppet.
Cross curricular links: History, Science, Speaking and Listening, Art and Design.
Times: Half day.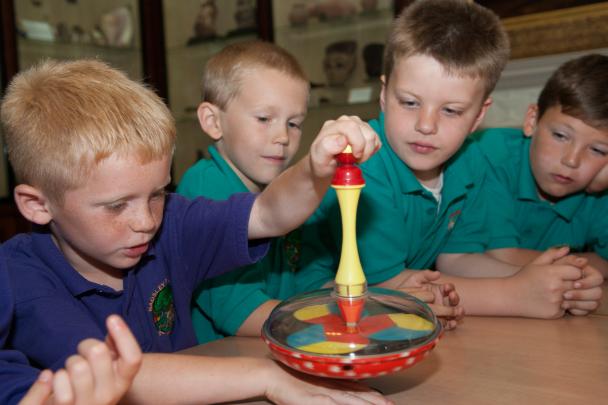 Address
Clifton Park and Museum Clifton Lane Rotherham S65 2AA